Fort Washington Townhouses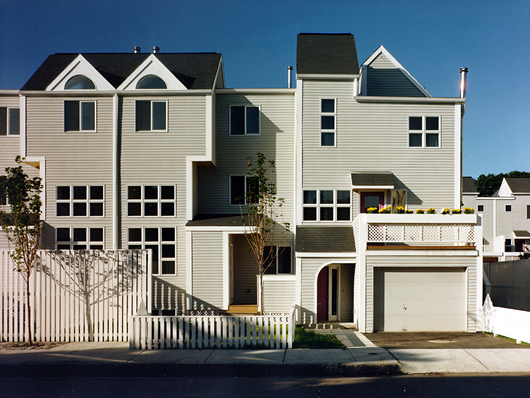 Continuing the ongoing revitalization of a formerly elegant residential neighborhood, the Fort Washington housing development replaced a vacant machinery storage lot in Cambridgeport, Massachusetts, with 16 new one- and two-family townhouses.
Each unit faces an existing street or the newly created private way and has its own separate entrance and garage. The project received an award for excellence in the design of housing from the Boston Society of Architects, who cited the project for its ability to "distinguish itself on the street while fitting right in." The Massachusetts Institute of Technology purchased 10 units from plans.
This project used the incentive of additional FAR for townhouse developments to create a site plan that allows it to maintain the streetscape of the neighborhood and create its own streetscape on the interior street.
Awards
1985 Excellence in New Construction Grand Prize
Boston Society of Architects